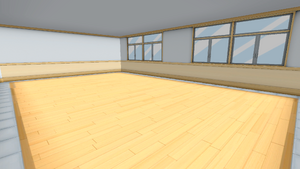 The Meeting Room is an area of Akademi High School.
Appearance
This room is located on the first floor of the eastern wing. It is currently empty, but more will be added to it in future builds. It has an oak floor and gray walls, as well as two windows.
Use
It is currently unknown what the use of the Meeting Room is.
Trivia